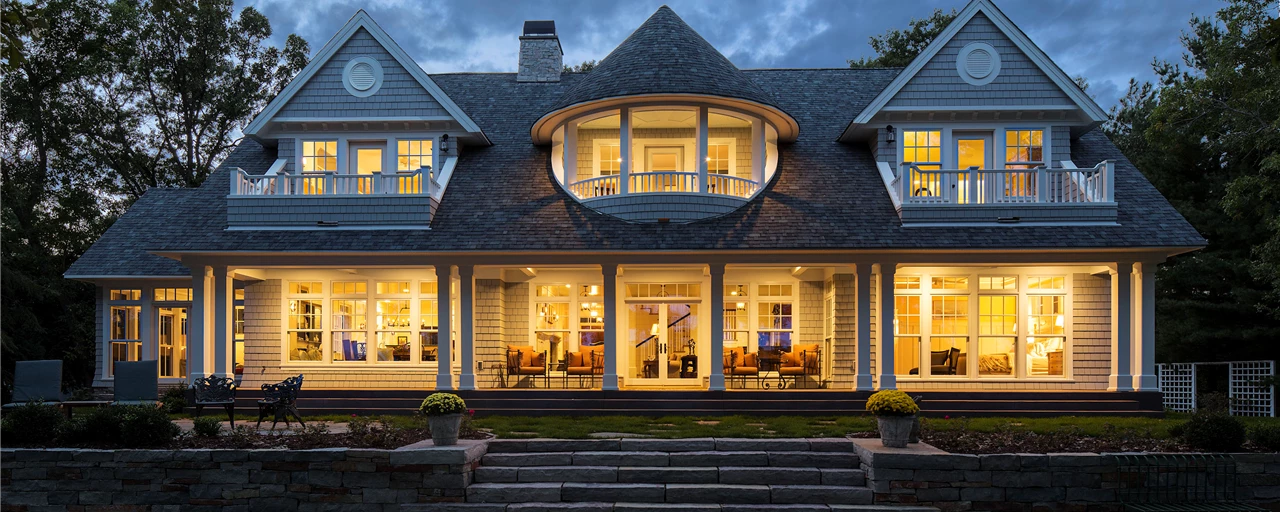 St. Croix River Hideaway
St. Croix River Hideaway
This stunning 4,260 sq.ft., two-story home features an open kitchen and dining room space, a four-season sunroom, and a main-floor master suite. On the upper level, you'll find 2 bedrooms, one with built-in bunk beds, and an office, which each feature a private deck. The exterior boasts natural cedar shakes, extensive landscaping, and patios. Inside you will find impressive trim details, hickory hardwood flooring, inset-painted cabinetry, soapstone and marble countertops, high-end SS appliances, and unique light fixtures. Green features include spray foam insulation, a high-efficiency furnace, and a geothermal heating and cooling system. Walk through the oak-lined yard, down to the banks of the St. Croix River, and turn around to gaze at the beautiful beach-inspired home.
Details
4260 Sq. Ft. | 3 Bedrooms | 4 Bathrooms | 2012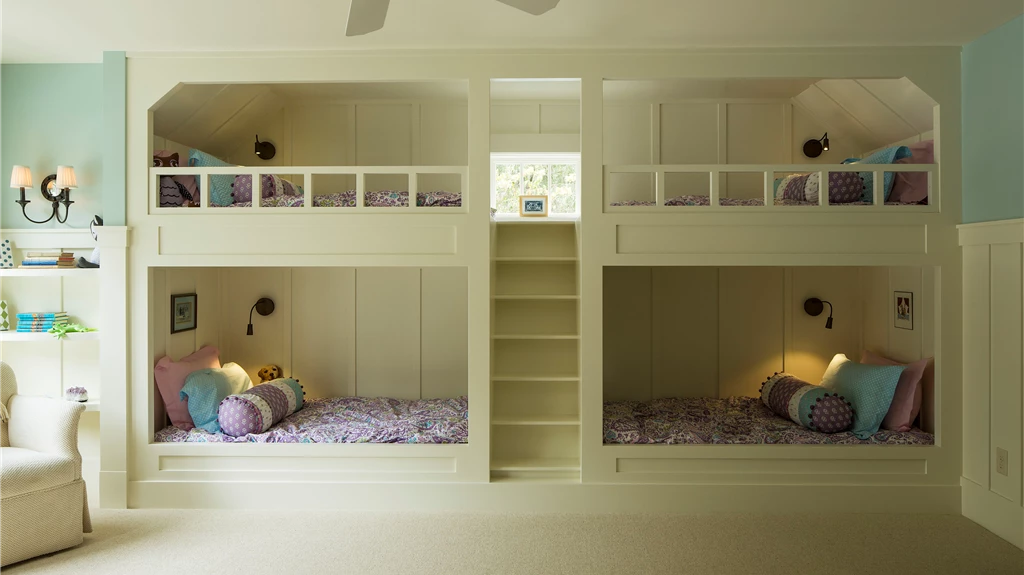 Sleepover Time!
This home is the perfect place to raise a family. One of the bedrooms is dedicated to children and has four built-in bunks that are perfect for sleepovers or weekend guests. This unique feature makes this home an ideal place for anyone looking for a cozy and family-friendly home.