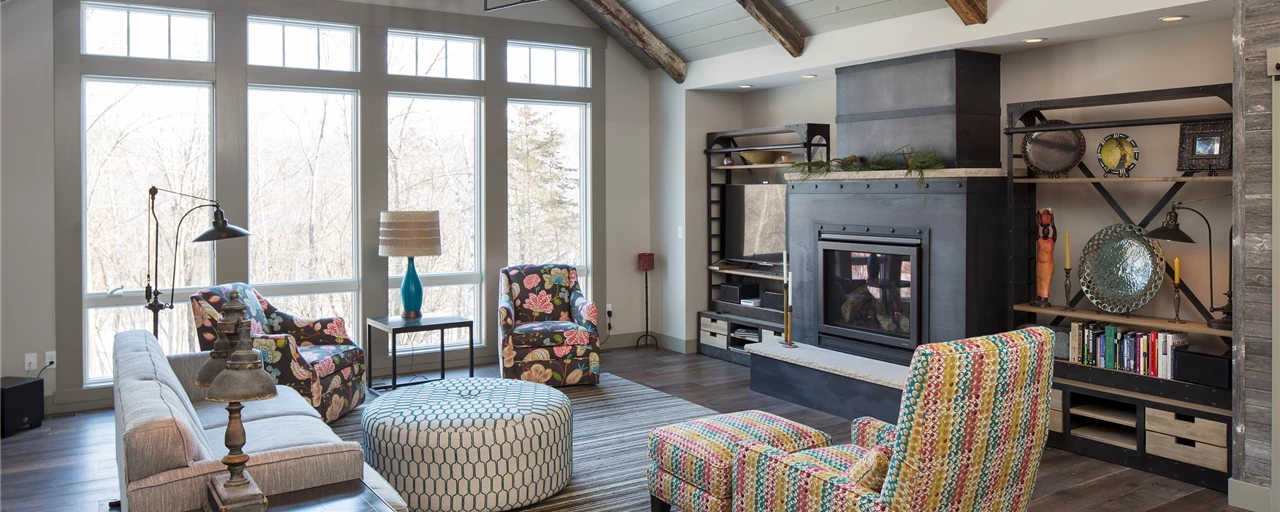 Afton Rustic Modern
Afton Rustic Modern
The Afton Rustic Modern home offers an ideal blend of rustic and modern. Its features include barndoors, exposed wood accents and magnificent vaulted ceilings with rustic wood support beams. The fireplace and kitchen hood vent clad with custom steel along with the metal railing add an industrial touch. The reclaimed cabinetry throughout the home reinforces the rustic element. This St. Croix River waterfront property provides a tranquil, rustic modern living experience.
Details
3259 Sq. Ft. | 3 Bedrooms | 3 Bathrooms | 2015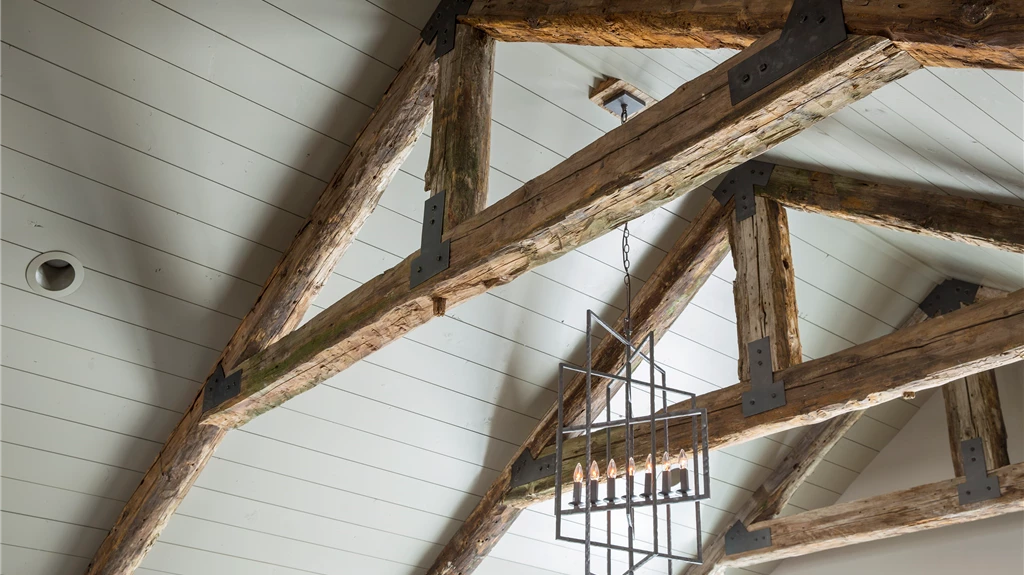 Beaming with Character
This stunning home embodies a perfect synthesis of modern and rustic design. Utilizing exposed wood and support beams, the architecture exudes a rustic modern essence. From the four-season porch, to the cozy fireplace in the living room, and ample natural light, this spacious and stylish property provides an exceptional experience of the distinctive rustic modern style.